Why People Go Cultural Space?


Public Culture and People's Needs


Post-Work and Public Space


Local Theatre Research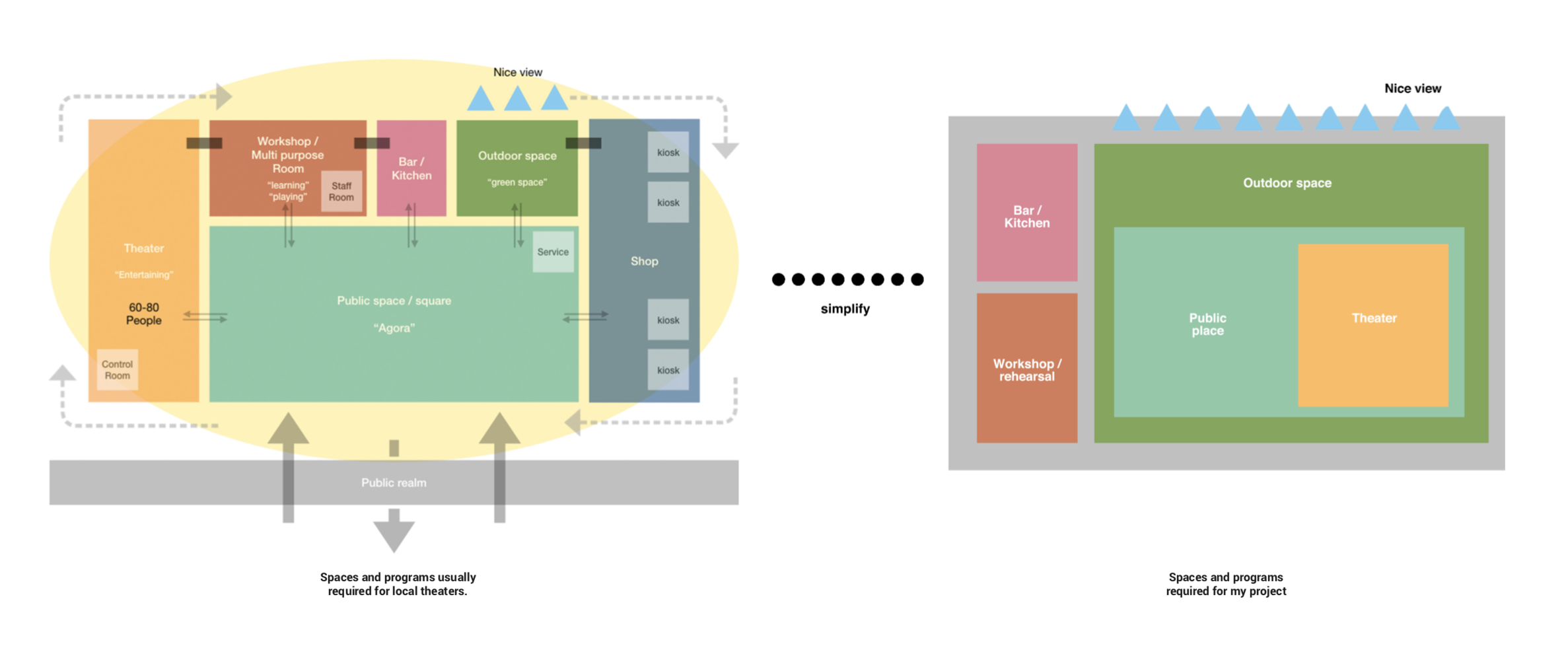 Spaces and Programs
Concept Collage





POST-WORK RESEARCH
& SPACES AND PROGRAM

"Where people go if they don't need to work anymore?"

It was a project that started out of curiosity. So I looked for some places where people go for taking a rest when they have a break. Also, I researched what elements makes people to feel interested in.

As a result, I decided to design a small local theatre based on the local community and to define the program for my project, researched some local communities in UK and adjusted and simplified the programs to my project.