THE SLOPE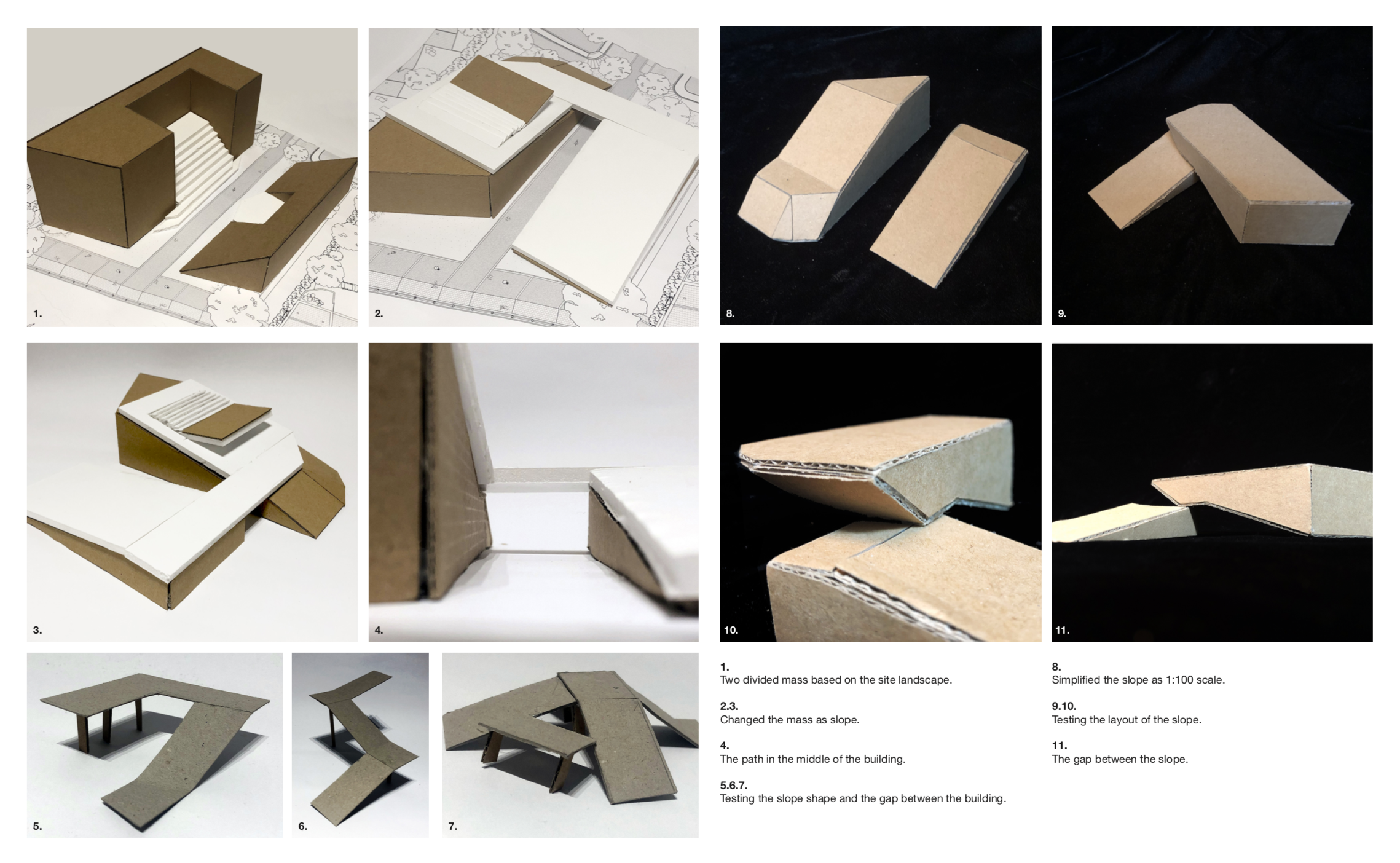 Sketch Models of Testing the Slope I



Sketch Models of Testing the Slope II


Iterations of Slope Shape

TOPOGRAPHY AND PERSPECTIVE

Sketch Models of Testing Perspective


Idea Sketches about Perspective
PUBLIC SPACE

Sketch Models of Testing Public Space


Idea Sketches about Public Space
DESIGN SYNTHESIS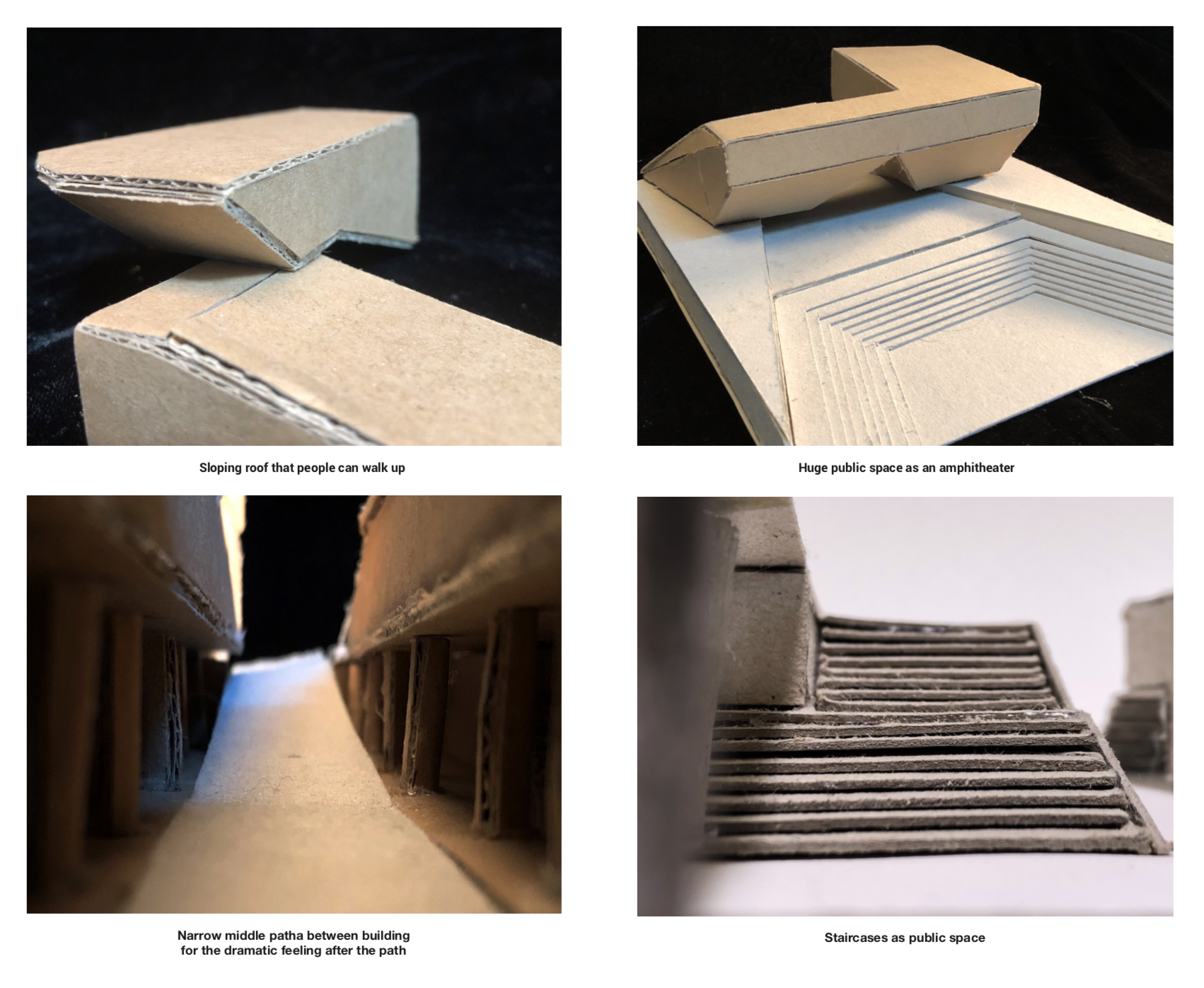 Key Features from the Partial Development


Integrate Ideas


Sketches for the Final proposal


Description of Final Proposal




PARTIAL DEVELOPMENT
MODELS & SKETCHES

Each part was developed sequentially according to the programs and the characteristics of the site. I respected the characteristics of the site and wanted to keep the atmosphere, and tried to design the entering sequence into the theater more dramatic.

I wanted the theatre to be used freely by residents even when there was no event, so I borrowed the concept of Agora in ancient Greece to create a place for communication in the community beyond just a local theatre.