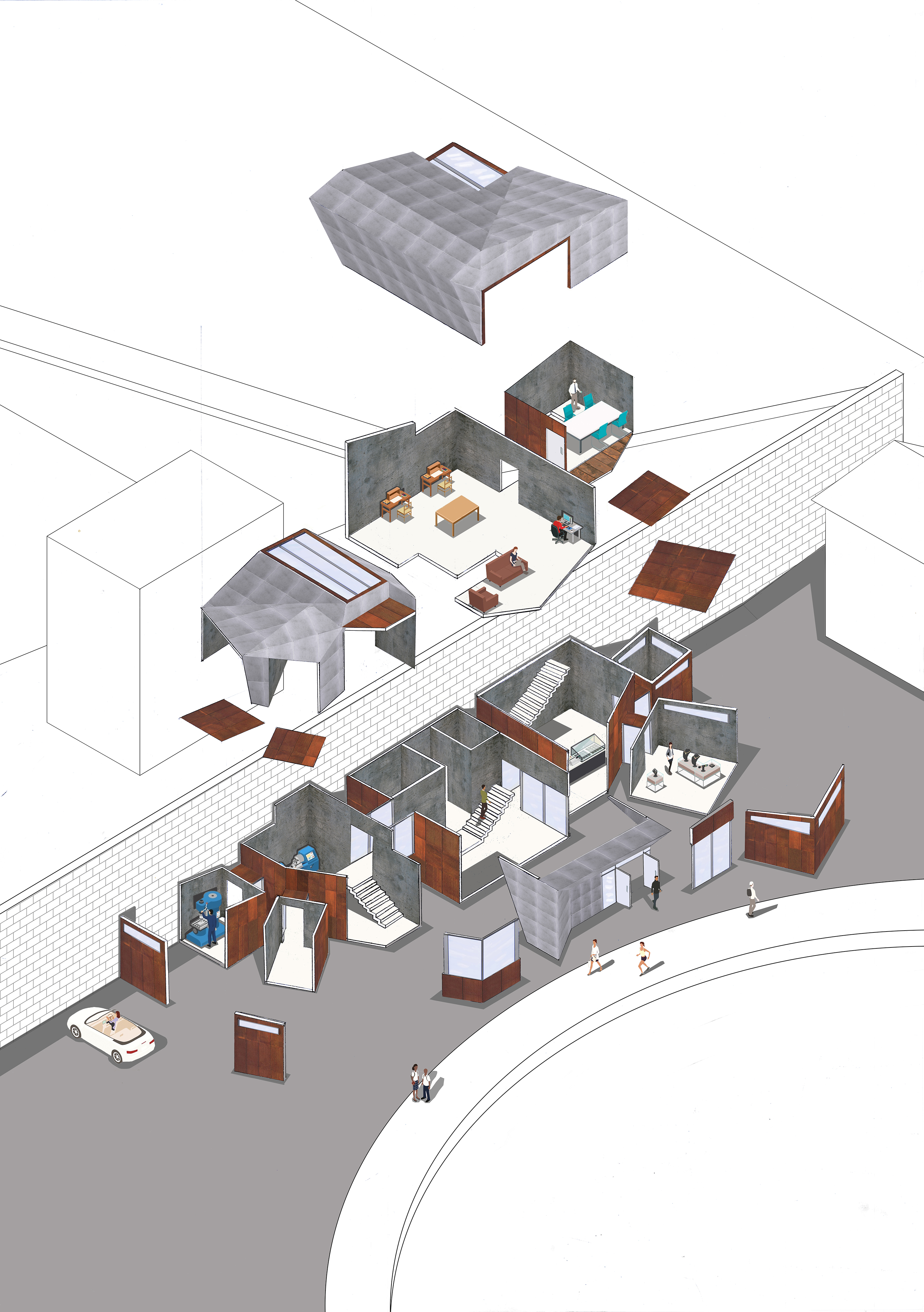 JEWELLERY STUDIO, STAGE1



This project was aimed at learning and catering the needs of a particular client; in this instance a particular profession. I was assigned jewellery designers as my profession to study and design for. I had to research and closely investigate the needs of the workers and consider how much space and the atmospheric requirements. I began by finding exact measurements of the tools and desks to understand the spatial requirements, then interviewed jewelry students to get a feel of their needs.
x
The design of this project was inspired by the gemstones they use in their work and was then adapted according to the site context; this resulted in a building that looks like a gemstone that has been embedded in the wall.