CITY NODES



ELEVATION OVER TIME




AXONOMETRIC DRAWING




PROGRAM SPACE AND CIRCULATION



1:200 PLAN DRAWINGS



SECTIONS OVER TIME




LIVING STRUCTURE DETAIL




BOTANIC GARDEN MODULAR DETAIL




KLOVICEVI DVORI GALLERY ACCESS VIEW




RAMP ACCESS VIEW




PUBLIC SQUARE VIEW




LIVING CORE VIEW




VIEW IN THE MIDDLE OF STAIRCASE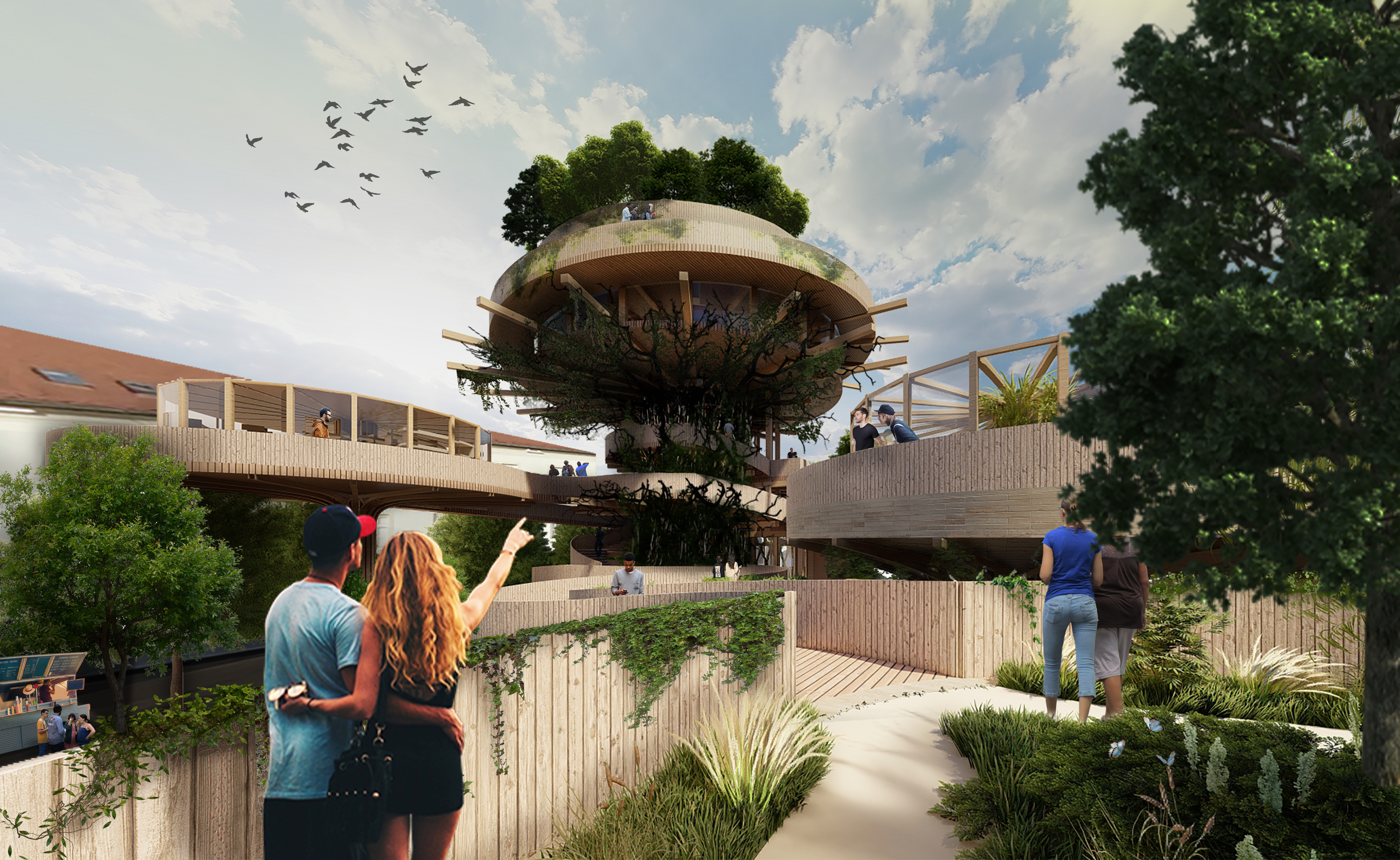 BOTANIC GARDEN VIEW




TOP FLOOR CAFE VIEW




ROOF TOP OPEN AIR THEATRE VIEW




FINAL PROPOSAL



The arrangement of the program was decided in consideration of the surrounding environment. The botanical garden space is spread out to the southeast where can receive full sunlight, and the cafe and performance space is located at the top so that they can serve as an observatory. The modular structure that forms a botanical garden spread out to the southeast can accommodate different soil according to its scale, and the species of plants planted vary accordingly.

The living tree structure gradually thickens and becomes solid over time, eroding the artificial structure, and eventually becoming a living architecture of the tree itself. The living observatory can also be used as a structure that can support a variety of biodiversity, including wild birds.