THE CITY CENTRE OF SKOPJE, THE CAPITAL OF NORTH MACEDONIA



CHARACTER OF THE SITE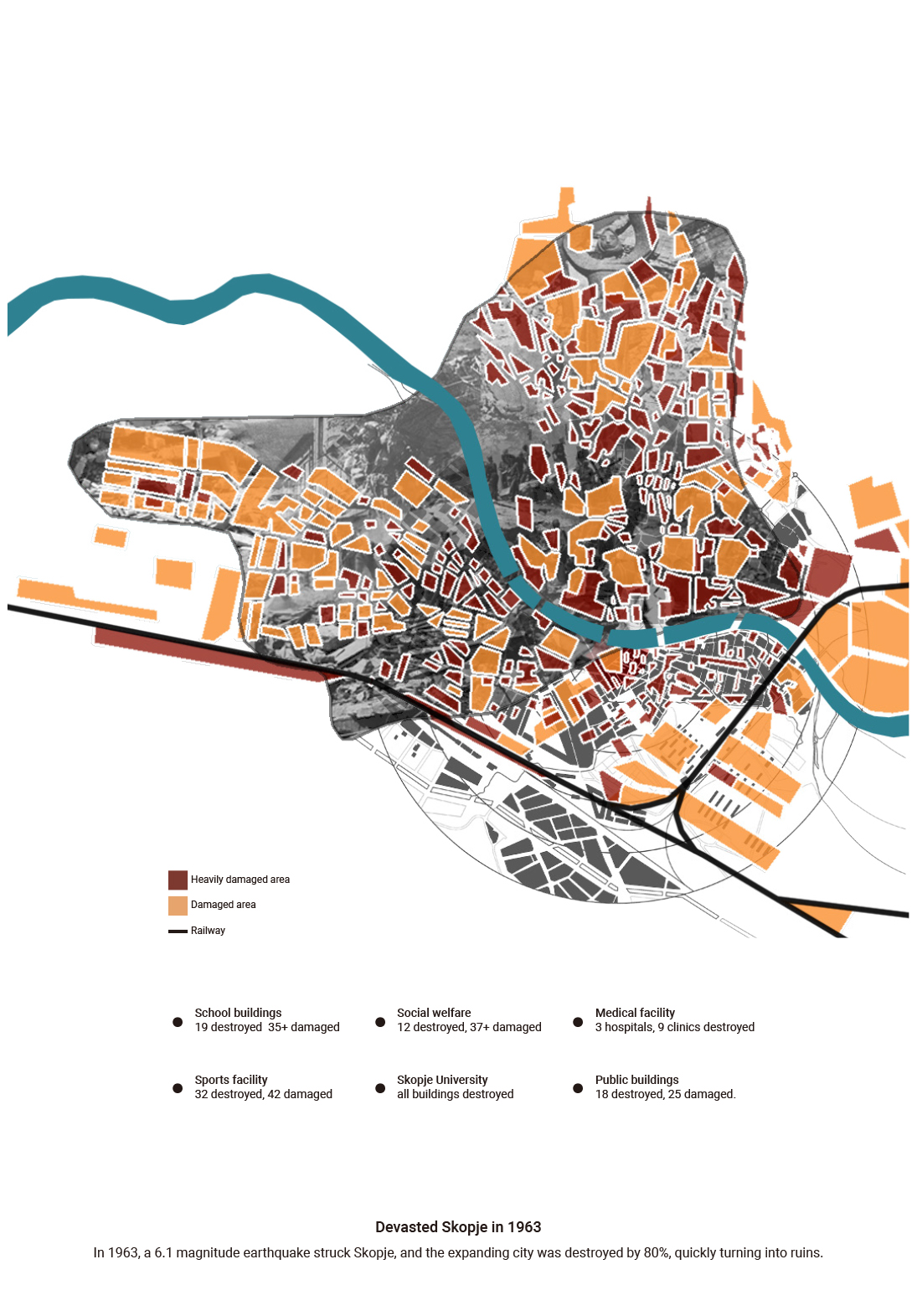 SKOPJE 1963 EARTHQUAKE



INCOMPLETED SKOPJE 1965 MASTERPLAN



INCOMPLETED CITY GATE AND OCCURED GAP




STUDY ABOUT THE DESIGN PRINCIPLES TANGE PURSUED




RE-PUBLIC SUQARE 2023



SKOPJE 2014 MASTERPLAN



SKOPJE 2014'S WRONG IDENTITY


SKOPJE'S TRUE IDENTITY



SKOPJE'S IDENTITY PROBLEM





THE GAP IN SKOPJE



Since its independence from Yugoslavia, North Macedonia has been suffering from growing pains to be born as a mature country that can be recognized by the world. They cause gaps and divisions not only among neighboring countries, but also among the people inside the country, due to the regional characteristics in which North Macedonia is located, including earthquakes, history, ethnicity, identity, and even national names.

The direction of urban development they have carried out is excessively pursuing an ideal and showing off, and citizens seem to need a space for them to be the priority users, even for a moment, from the wrong ideal city.

The site is a large empty space located in the city center of Skopje, the capital of North Macedonia, and has the potential to reconnect the various different characteristics and separate zones around it, which can reunite divided citizens.