STRATUM OF SKOPJE



SKOPJE'S DEVELOPMENT DIRECTION & FALL OF PUBLIC SPACES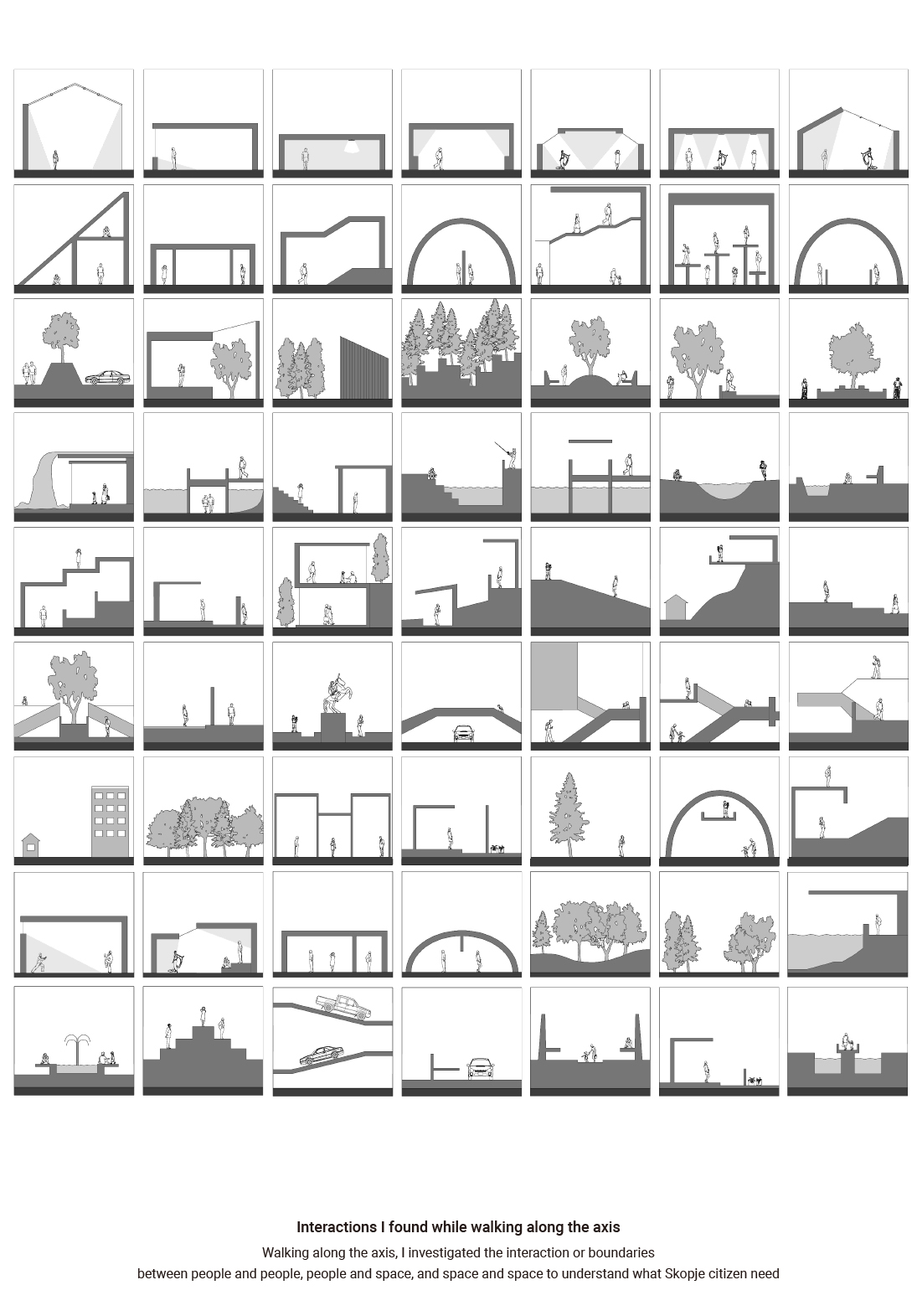 FINDING THE PUBLIC AROUND THE SITE




WHERE DO PEOPLE HANG OUT?



STUDY ABOUT IDEAL PUBLIC SPACE FOR SKOPJE




COLLAGE ABOUT SOLIDARITY SANCTUARY



RE-START SKOPJE-TRIS?




THE GAP IN SKOPJE



The city's master plan is considered an attempt to realize a utopia, but the failed utopia's trace is sometimes neglected by being piled up like a pile of sediment in the city's limited space. Skopje, the capital of North Macedonia has an interesting history of urban development, but due to the wrong intentions and its era, it gives visitors a strange sense of gap from reality.

The project begins with this strange gap found in Skopje, explores what space they really need, and aims at the rebirth of their fragmented society through a space that reflects their history and characteristics well.