Vauxhall Resident's Requirement


Spaces and Programs


Early Design Strategy


THE RAMP


Circulation model based on the design strategy

Sketch Model of Ramp Design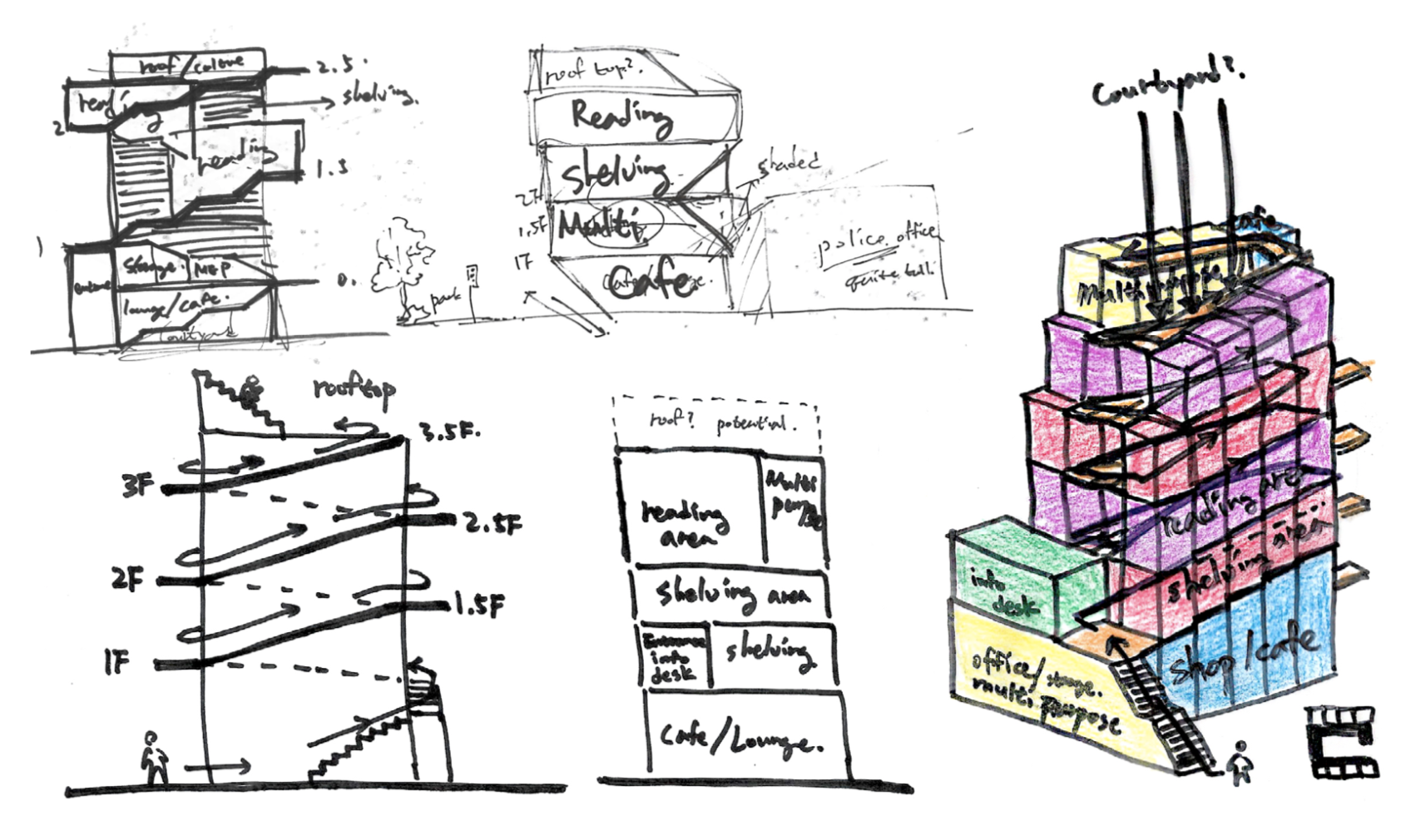 Idea Sketches about the Ramp



Iterations about Circulation


SHELVING SPACE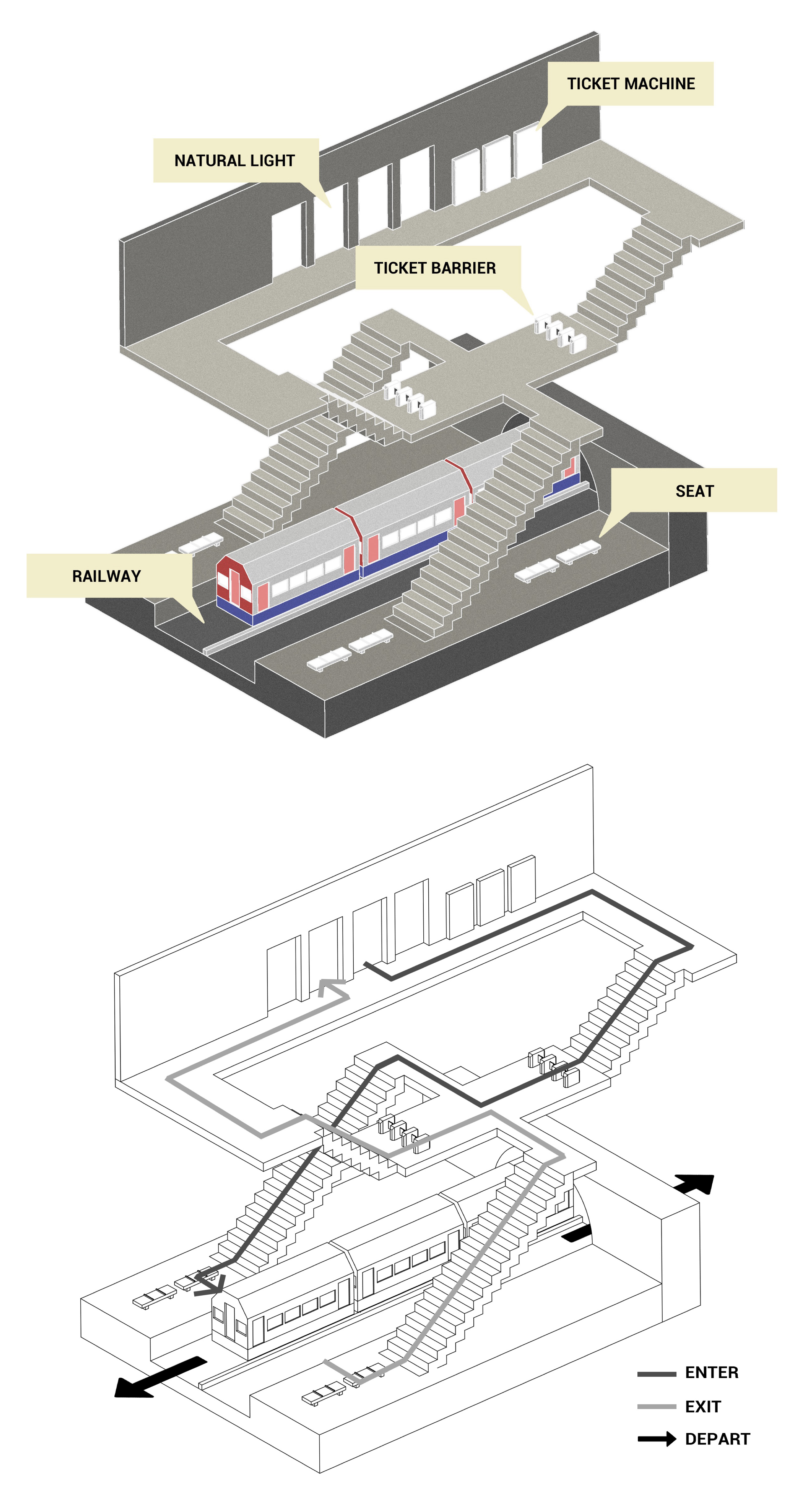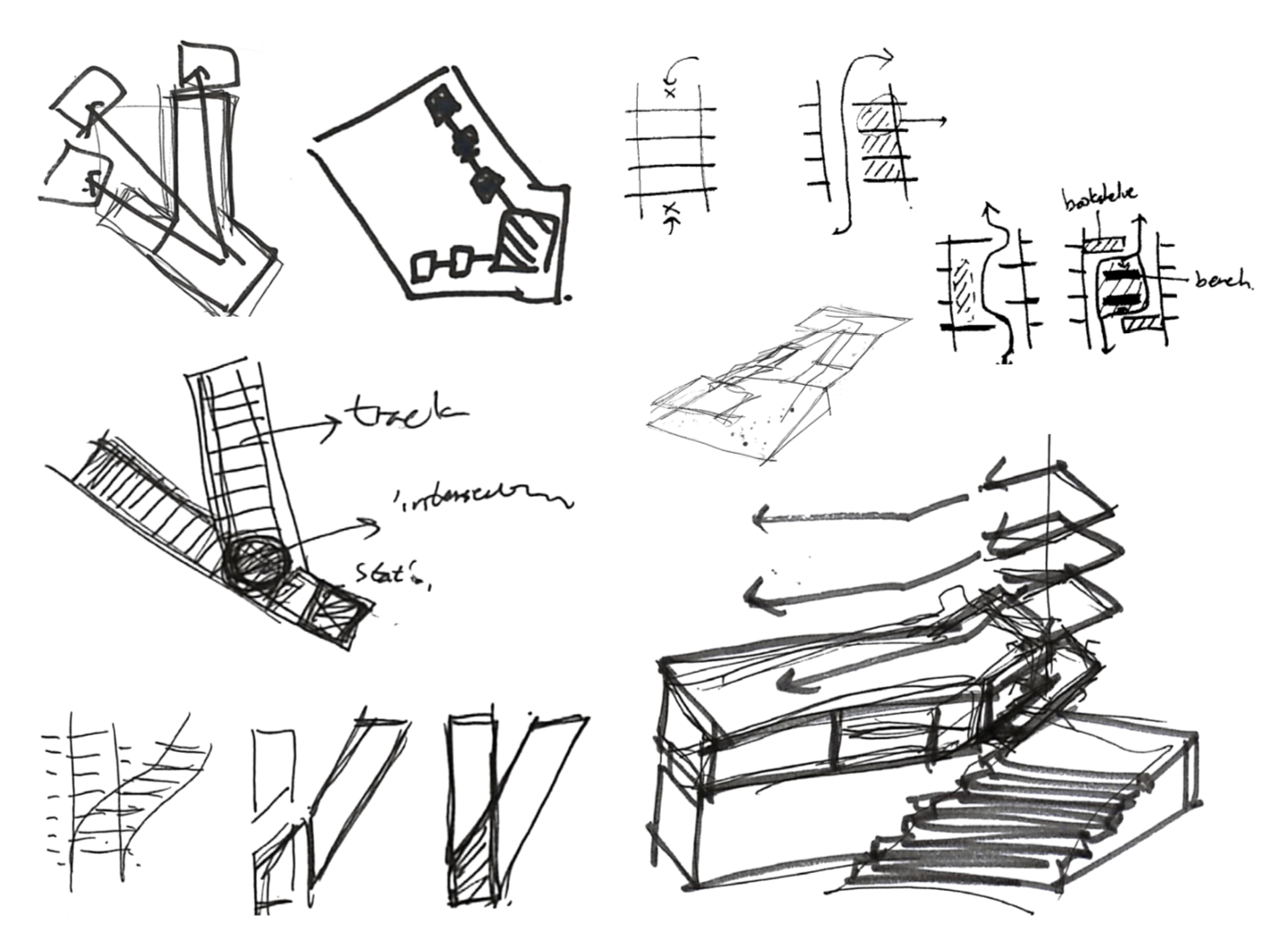 Idea Sketches about Shelving Space


Book Shelving Flatforms


AUDITORIUM AND MASS


Sketch Models of Auditorium and Mass


Idea Sketches about Auditorium and Mass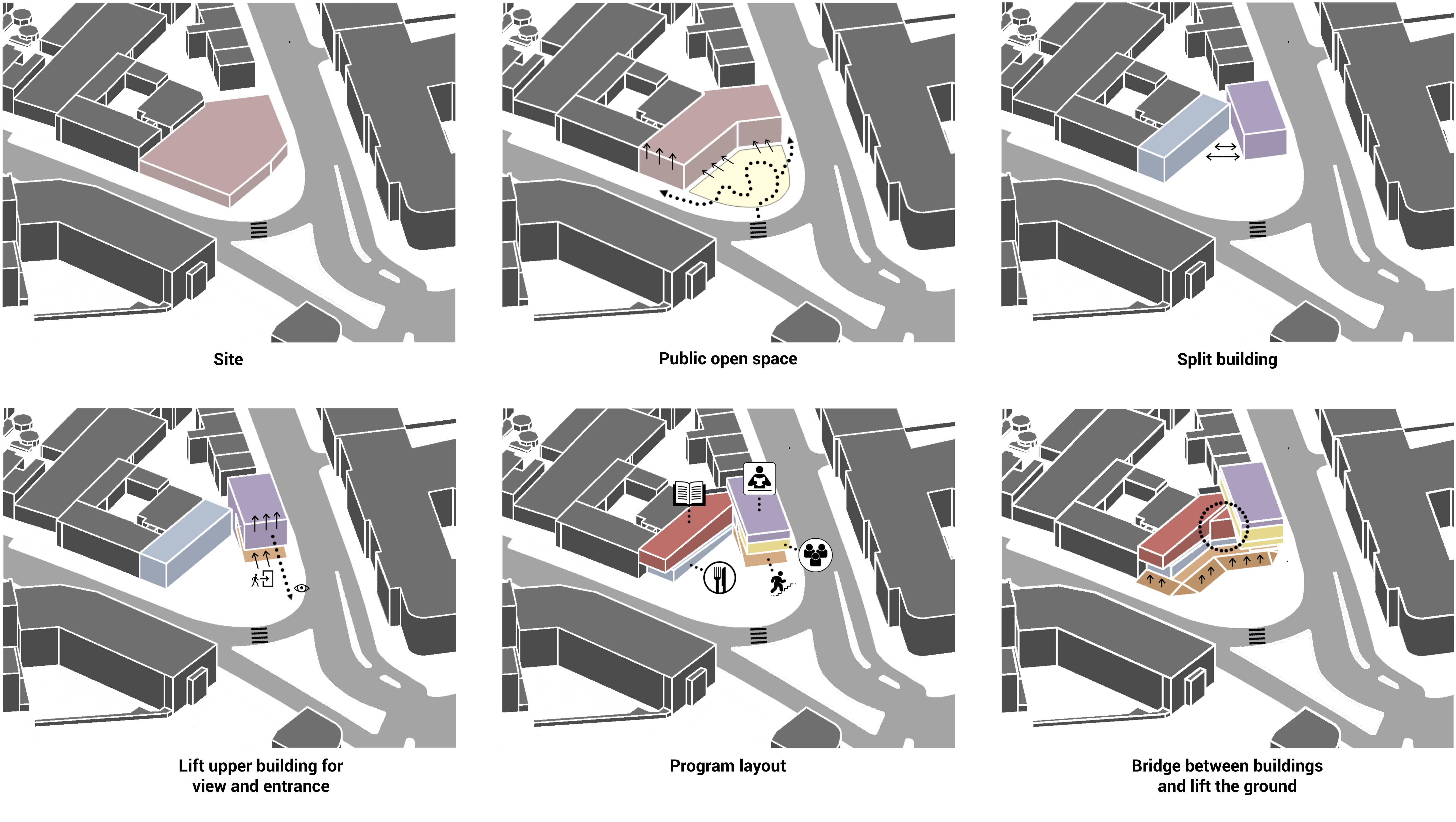 Design Concept Diagram


Iteration Drawings


Experimentation of Circulation


The Potential of the Site


Public Squre Iterations


Concept Collage of Public Square





DESIGN DEVELOPMENT
LIBRARY & PUBLIC SQUARE

I wanted to design the library to support Vauxhall residential community and bring a positive atmosphere to the area. So, I decided on the design and program to meet the needs of residents, and by changing the scales of the spaces where people can face when they following the ramp, I added tension to the sequence. Because of the reason, the spaces were developed by separately and summarised as one concept.

The closed site due to existing buildings and fences were opened as a new public space, attempting to positively change the atmosphere of the site.